Skip to Content
Total Concrete Services in Denver & Aurora, CO
Concrete is one of the most common hardscaping features available, with a plethora of practical uses. Blue Sky Hardscapes & Irrigation offers total concrete services for homeowners throughout Denver, CO. From smooth driveways to elegant retaining walls and lovely patios, concrete is a proven resource for home beautification and enhancement. Our concrete services comprise repairs, installation, and more. We have spent more than a quarter-century in the industry, so you can rest assured our techniques are effective and long-lasting. Furthermore, we will even help you conceptualize your concrete features before installation, drawing on our experience with past projects and stylistic expertise. Call us today for comprehensive residential concrete services.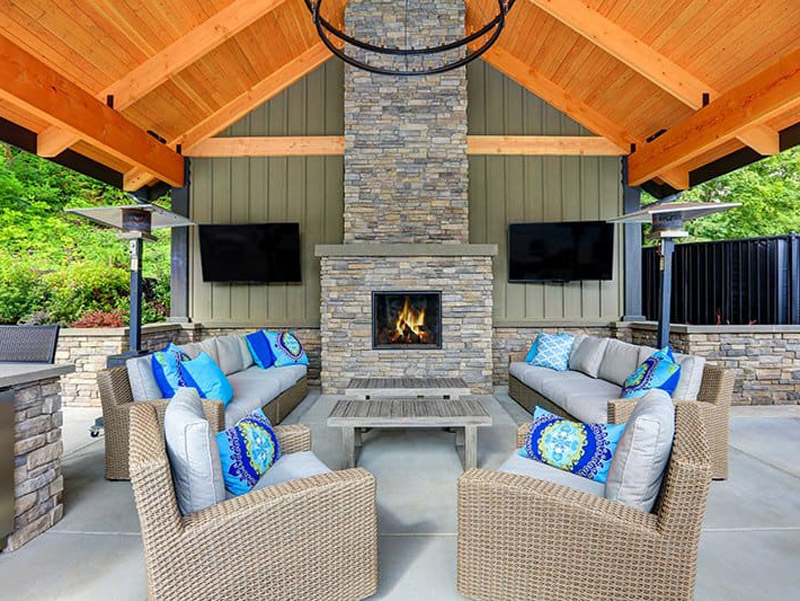 Our Team Specializes in Concrete Applications
Concrete services are more than merely pouring concrete and waiting for it to set. The concrete services that our team provides encompass artistic liberty, functional utility, and your personal touch. Concrete can be used for a wide range of applications. Blue Sky Hardscapes & Irrigation specializes in pouring and installing the material. Many driveways in your Denver neighborhood are paved with concrete. The retaining walls that protect your yard and foundation from erosion may be built using concrete. Even the patios that provide the setting for your backyard get-togethers consist of concrete underfoot. But while many people think of dull gray slabs when they think of concrete, our concrete services deliver aesthetically-pleasing features that are sure to impress your friends and loved ones.
Express Your Style With a Wide Range of Concrete Options
Blue Sky Hardscapes and Irrigation's professionals allow you to express your style with a wide range of residential concrete options. We will work with you to determine the design options that are suitable for your outdoor features to enliven your home's exterior and complement your house and yard. Concrete does not have to be boring. There is a boundless palette of distinctive colors and finishes to make your concrete look marvelous. During a consultation, we will share examples of past projects and gain a firm understanding of what you want to see in a final product. Additionally, we will suggest a concrete that works best for you in terms of strength, workability, and durability. The material comes in a wide array of options and grades, so let us help determine the ideal type for your various applications. We will customize a solution that fits your aesthetic and budgetary needs. The concrete services we provide are ideal for:
Blue Sky Hardscapes & Irrigation Offers Unrivaled Service
There are scores of concrete companies sprinkled throughout the heart of the Rocky Mountains, but none rival the expertise, craftsmanship, and customer service that Blue Sky Hardscapes & Irrigation can provide. We have spent more than a quarter-century delivering exceptional concrete services to customers and homeowners throughout Denver. Our affordable concrete services produce outstanding results that have earned us a reputation for being among the best in the business. We want you to get the most out of your concrete services, so we will consult with you before beginning any project. Our professionals will discuss your vision and make suggestions to enhance your outdoor living space and features, ensuring a phenomenal result. We are fully licensed and insured, with the ability to actualize your dream patio, walkways, retaining walls, and more.
Contact Blue Sky Hardscapes & Irrigation Today
Concrete is among the most versatile materials on your property. It is underneath your car's tires when you park in the driveway. It is underneath your feet when you are strolling the walkway to your patio for a gathering of friends and family. It is even fundamental to your landscaping as part of your retaining walls. When you need a partner to repair, install, or clean your concrete, Blue Sky Hardscapes & Irrigation is up to the task. We provide comprehensive concrete services to homeowners throughout Denver, CO, and the surrounding area. To learn more or request a free estimate, contact us today.
Trust Our Hardscape & Irrigation Experts