Skip to Content
Outdoor Living Space Design in Denver & Aurora, CO
High-Quality Residential Landscape Design
Outdoor living spaces are dedicated areas of a residence built outside, where the outdoors can be enjoyed comfortably and in style. These living spaces can be patios, living rooms, or kitchens, for example, and are perfect for relaxing and entertaining. In Denver, CO, and the surrounding areas, outdoor living spaces are a great addition to any home for extra living space that embraces the mild climate. With more than 25 years of experience, Blue Sky Hardscapes & Irrigation provides design services, including landscaping, outdoor kitchens, water features, and more to homeowners looking to transform their outdoor living spaces.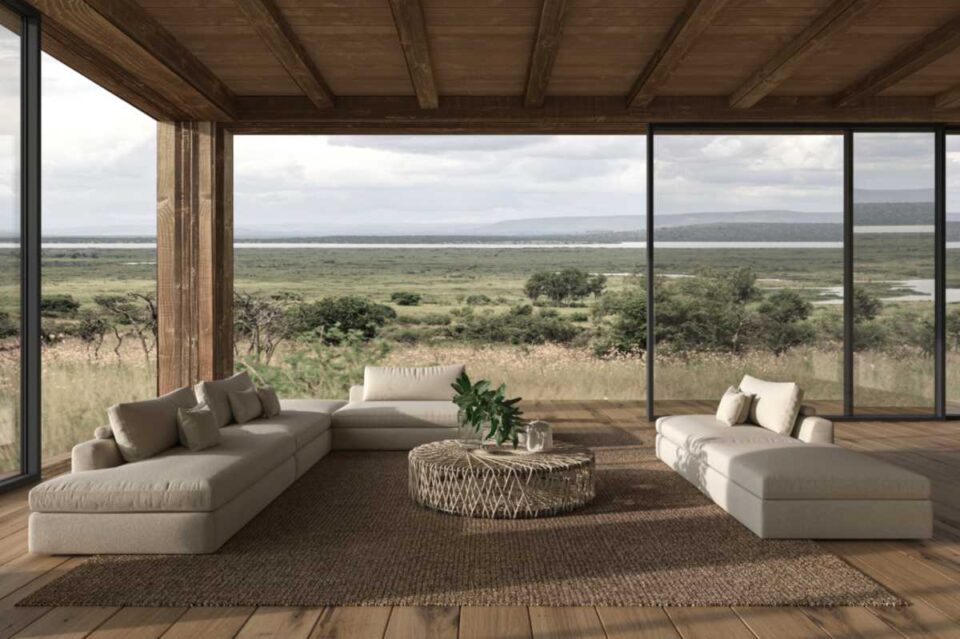 What Is Outdoor Living Design?
Outdoor living design brings the comfort and convenience of an indoor space to an outside setting. Outdoor living design creates versatile environments that can be enjoyed as if they are inside a home. Professional outdoor living design provides robust expertise in creating the space, choosing the correct aesthetic and functional elements, and improving the overall atmosphere.
Four Reasons to Build an Outdoor Living Space
If you've considered adding an outdoor living space to your home, there's never been a better time to get started. Here are four reasons why you should add outdoor living space to your property:
Additional Living Space – An outdoor living space creates extra living space for residents and guests. Outdoor living spaces can be designed as a living room or kitchen, with plenty of space for typical home activities.
Increased Home Value – Adding an outdoor living space can increase the value of a home, as these areas are seen as great additions to potential buyers. They can be enjoyed by current owners and used to attract future buyers.
Enhanced Entertaining – If you love entertaining, an outdoor living space can be perfect for get-togethers, parties, and more. It can be designed for cooking, dining, drinking, interacting, or any activity you enjoy hosting at your home.
More Time Outside – Having an outdoor living space can significantly increase time spent outside in the fresh air. A welcoming environment invites residents and guests to enjoy the best of the Denver weather.
Services From Blue Sky Hardscapes & Irrigation
Blue Sky Hardscapes & Irrigation has a variety of services available to residences in Denver, CO, and the surrounding areas:
Landscaping Solutions – Residential landscaping services can take a barren area of your property or a small backyard landscape and turn it into a lush environment full of bushes, plants, and more. The team at Blue Sky Hardscapes & Irrigation can help make your dream landscaping a reality with high-quality expertise, experience, and customer service.
Fire Pits – Fire pits are an excellent addition to any outdoor space. They help create a cozy atmosphere and can be used year-round for quiet nights at home or hosting large get-togethers.  Many styles of fire pits are available for purchase and installation depending on the size and needs of the outdoor living space.
Water Features – Water features bring sound and movement to any landscaping project. These artificial bodies of water can range in size, including fountains and waterfalls. The right water feature can elevate any landscaping or outdoor living environment.
Outdoor Kitchens – Utilize outdoor space for cooking and dining with an outdoor kitchen with all the standard furnishings and appliances. An outdoor kitchen can include countertops, a stove, a grill, a sink, a refrigerator, and a dining area.
Contact Blue Sky Hardscapes & Irrigation
Turn your outdoor living space ideas and backyard landscape ideas into a reality with Blue Sky Hardscapes & Irrigation. Our outdoor living space contractors have a passion for designing and creating outdoor living spaces that will help bring a brand-new environment to your residence. If you want to enhance the outdoors at your Denver home, take advantage of a free estimate today!
Trust Our Hardscape & Irrigation Experts