Skip to Content
Cobblestone Stamped Concrete in the Denver, CO Area
The Best Stamped Concrete Walkways
Elevate the aesthetic appeal of your outdoor spaces with Blue Sky Hardscapes & Irrigation's premier stamped concrete services in the vibrant city of Denver, CO. Our expert team specializes in transforming ordinary concrete into captivating, customizable designs that enhance the beauty and functionality of your residential or commercial properties. Contact us to schedule your consultation and turn your concrete dreams into reality.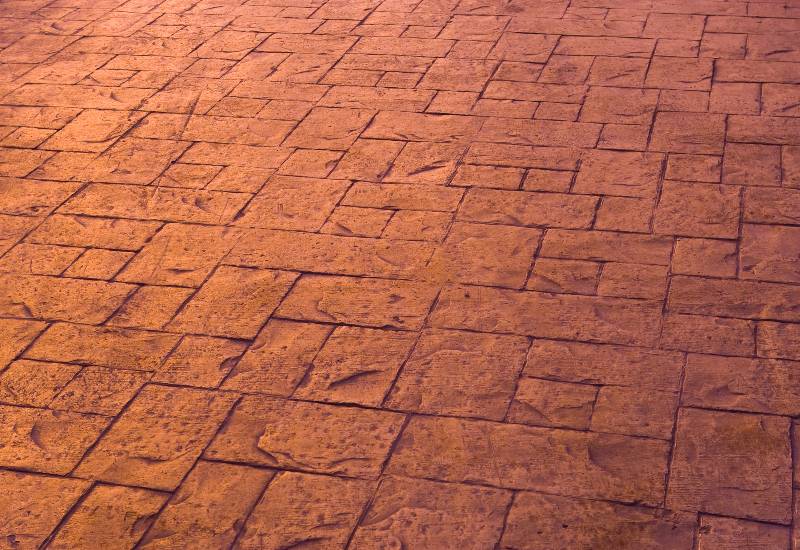 What Is Stamped Concrete?
Stamped concrete is a decorative concrete technique that involves imprinting patterns and textures onto freshly poured concrete to mimic the appearance of natural materials like brick, stone, tile, or wood. This process not only enhances the aesthetic appeal of surfaces but also provides durability and longevity. As for stamped concrete applications, cobblestone stamped concrete is commonly used for patios, driveways, walkways, and other outdoor areas, offering a cost-effective way to achieve the look of high-end materials without the associated maintenance. It's a versatile and customizable option for enhancing both residential and commercial spaces.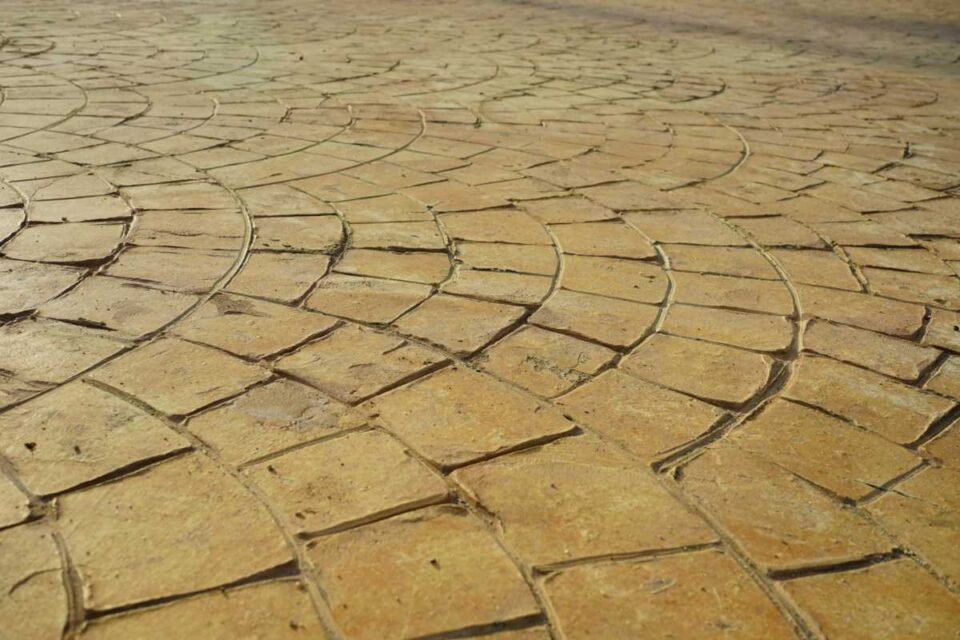 Design Options
Stamped concrete offers a wealth of design options to suit a wide range of preferences and architectural styles. It allows for the replication of various natural materials, including brick, slate, cobblestone, and wood, with a choice of textures, colors, and patterns. This versatility enables homeowners and property owners to create customized looks that complement their surroundings or achieve specific aesthetic goals. Whether you prefer a rustic, traditional, or modern design, stamping concrete patterns can be tailored to meet your needs, making it a highly adaptable choice for enhancing both outdoor and indoor spaces.
Stamped Concrete Ideas
For outdoor applications, consider using brick stamped concrete to create inviting and stylish patios, durable and attractive concrete stamped driveways, eye-catching walkways, or pool decks with slip-resistant surfaces. Inside your home, stamped concrete can be used for flooring to achieve the look of high-end materials like hardwood or stone. Additionally, you can use slate stamped concrete for countertops, fireplaces, or even accent walls to add texture and character to your interior spaces. Its versatility and ability to mimic a variety of materials make stamped concrete patterns versatile for a wide range of design projects, both indoors and outdoors.
FAQs
Have questions? Here are some stamped concrete FAQs:
Our Services
Explore our comprehensive list of services designed to transform your outdoor spaces into functional and stunning retreats. From hardscaping and patios to landscaping and water features, we offer a wide range of solutions to enhance your property:
Contact Us for Beautiful Stamped Concrete
Elevate your outdoor living experience with Blue Sky Hardscapes & Irrigation's expert stamped concrete services. Our skilled team specializes in creating stunning, customizable designs that enhance the beauty and functionality of your outdoor spaces. Contact us today to schedule a consultation and embark on the journey of transforming your outdoor environment with our premium stamped concrete solutions.
Trust Our Hardscape & Irrigation Experts